Luminous Inverters
Long Backup Inverters
Features
Micro-controller based design
Selectable battery option
Runs single PC up to 15.0 hrs with 24V 150 AH battery
Charges battery very fast
Pre-loaded battery management software
Regulated output voltage window during regulated UPS mode
Regulated battery charging from 120V to 300V
Automatic holiday mode preserves battery charge(away from home for long time)
Audio alarms on : mains fail, charger blown, battery low, no load shutdown
Visual indications on : mains on, UPS on, smart charge, overload / short circuit trip, charger fuse blown, battery low, no load shutdown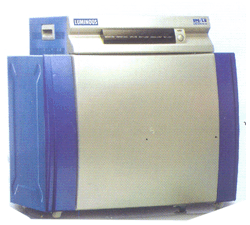 TECHNICAL SPECIFICATIONS
INPUT
RATING
600VA
800VA
1400VA
Regulated UPS Mode
Under voltage
180+/-5V
Over voltage
265+/-5V
Unregulated UPS Mode
Under voltage
100+/-10V
Over voltage
300+/-10V
BATTERY
Type
120AH - 150AH
Lead Acid Type
Number
1
1
2
RANGE AVAILABLE
600VA
800VA
1400VA
FEATURES OF LUMINOUS INVERTERS
Regenerative Energy Cycling - Technology
Advanced Energy Flow Management for lowest electricity consumption.
Reduced Component-Stress for more reliability & longer service life.
Harmonics Compensated Wave shape for higher appliance life.
SMARTcharge-Technology
Charges batteries two times faster.
Advanced Battery Management: enhances battery life by up to 70%.
Negligible battery water loss.
Intelligent continuous charging profile adjustment.
OTHER UNIQUE FEATURES OF LUMINOUS INVERTER
Electronic overload/Short-circuit protection.
Battery deep discharge protection.
Battery undercharge/overcharge protection.
Battery reverse polarity protection.
Battery charging even at sustained Mains Low voltage up to 160V.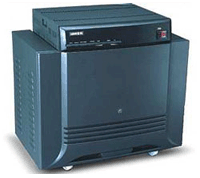 Specifications
RATING
600VA
800VA
1400VA
2000VA
Frequency
Same as input
INVERTER MODE
50HZ +/-2%
OUTPUT VOLTAGE
SAME AS INPUT VOLTAGE
INVERTER MODE
220V AC NOMINAL
OUTPUT WAVE FORM
QUASI SINE WAVE
MAXIMUM CAPACITY
INVERTER MODE
600VA
800VA
1400VA
2000VA
MAINS MODE
2.5KVA
2.5KVA
2.5KVA
2.5KVA
DC INPUT
12 V
12 V
24V
48V
CHARGING CURRENT
5.6 Amp
7.8 Amp
8.9 Amp
10Amp
CHANGEOVER TIME
70 ms
ENVIRONMENT
OPERATING TEMP
0 TO 40 deg C
STORAGE TEMP
0 TO 45 deg C
HUMIDITY
0 TO 95% (NON CONDENSING)
INDICATIONS
Mains ON, Inv. ON, Battery charging, Battery
low trip, Over load trip, Battery & load
level bar graph
PROTECTIONS
Electronic over load/short circuit protection,
Battery deep discharge protection, Battery
Reverse polarity protection,Battery over/under
Charge protection, MCB at out put
BATTERY CHARGING
140V AC TO 270V AC
VOLTAGE RANGE
DIMENSION
W x L x H IN MM
397 x 355 x 120
397 x 385 x 156
510 x 580 x 260
TROLLEY ( FEET)
1.5 x 1.5 x 1.5
2 x 2 x 2
2 x 2 x 2
NET WEIGHT(kgs.)
13
15
24
28.5